Fabric Belt Tutorial
Hi there! This is an accessory that everyone will be interested in and so, I grabbed the opportunity to share the free tutorial for this fabric belt. If you have a lot of fabric scraps, then you are in luck. You know me, when I see a good thing, I love to take care of my own. So ladies and gents, take a run through this tutorial and make yourself some beautiful belts to adorn yourselves!
Materials needed:
A strip of fabric 9 inches longer than your waist and 4 times as wide as your buckle
One rectangle that is 7″ X 5″ in diameter
Fusible interfacing
Thread to match
A buckle 1 1/2″ wide
6 grommets
A punch holder
An awl
Kam tool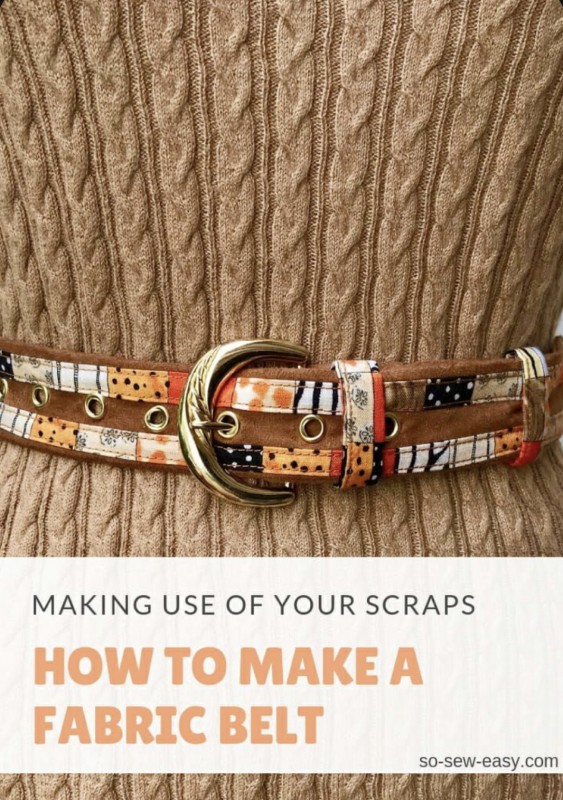 Get trendy sewing ideas for free
Are you looking for some amazing sewing craft ideas? Some super easy and beginner friendly patterns? Well, you are definitely in the right place as you will be learning a lot of DIY crafts here. Just click on that sign up button to get started.