Easy to Sew Baby Bloomers
I love sewing for babies, be it a bib, blanket, diaper cover or cute baby outfits. The variety of fabrics I can work with, the colors, the baby prints, all these never stop to amuse. One of my favorites to sew are bloomers. They serve so many purposes when it comes to our little babies wearing them, and best of all, they are extremely easy and simple to sew. Plus with our free sewing tutorial pattern it becomes all the more easier. So make sure to check it out guys, we wouldn't want our babies to miss out on this.
Materials needed:
Medium- weight cotton fabric for the bloomers – 1/4 yard.
1/2 – inch elastic for the waist:
16.5 –inches for 3 to 6 months and 17-inches for 6 to 12 months.
3/8- inch elastic for the leg holes:
22- inches for 3 to 6 months and 23- inches for 6 to 12 months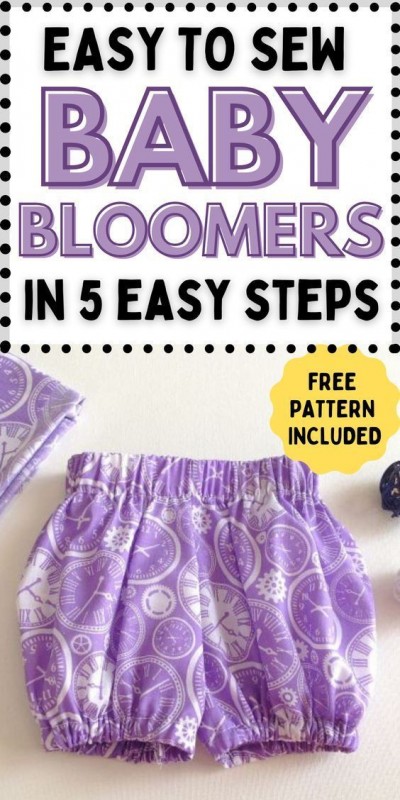 Get trendy sewing ideas for free
Are you looking for some amazing sewing craft ideas? Some super easy and beginner friendly patterns? Well, you are definitely in the right place as you will be learning a lot of DIY crafts here. Just click on that sign up button to get started.