How to Sew a See-Through Bag
I love them sheer. Yes, I just can't help myself. Be it shoes, tops and yes, bags. When it is translucent, it is just beautiful. That was my main attraction to this fabric and vinyl tote bag. The combination is just marvelous, friends. I went overboard with joy when I got the tutorial and going through it, got how easy it was to follow. Friends, you've got to have a slice of this tutorial goody, so here it is for you to enjoy!
Materials needed:
1/4 yard cotton fabric for the bag bottom exterior
1/4 yard cotton fabric for the bag bottom lining
1/4 yard cotton fabric for the straps
1/4 yard cotton fabric for the binding pieces
1/2 yard medium weight woven interfacing
1/4 yard sew-in foam interfacing
1/4 - 1/2 yard 12-16 gauge vinyl
1 zipper at least 16'' long
blue masking tape
double sided sewing adhesive
sewing clips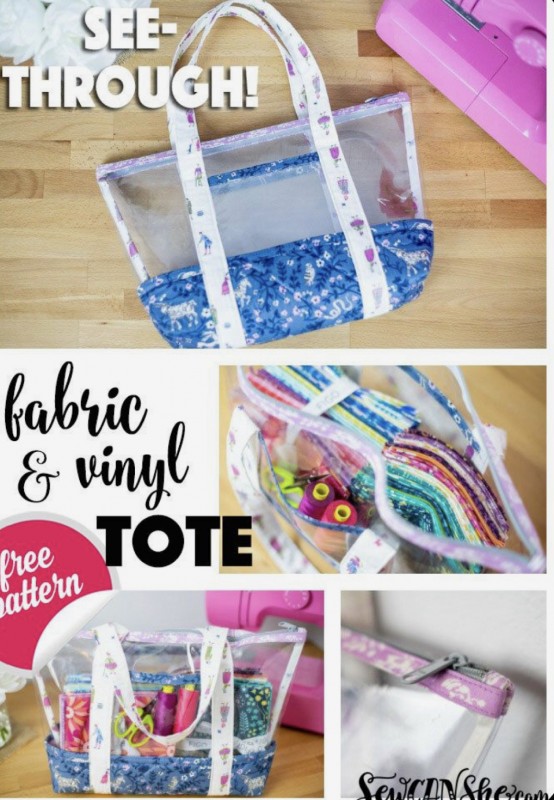 Get trendy sewing ideas for free
Are you looking for some amazing sewing craft ideas? Some super easy and beginner friendly patterns? Well, you are definitely in the right place as you will be learning a lot of DIY crafts here. Just click on that sign up button to get started.