Super Easy Robot Toy
Hello there, friends. This little man is a Yes! Yes! for all because toys can never be too many for children and making this robot toy will surely be a lot of fun for you as it was for me. The robot toy tutorial came right on time for us to ensure a successful DIY experience. I dived in and came up with the perfect robot toy and you all know me, I can't but share a good experience. So, check out the tutorial and get yourself those super robot toys!
Materials needed:
Fleece fabric: silvery grey, 50x90cm (20x35in)
Fleece fabric: yellow, 35x45cm (14x18in)
Felt: white, 20x12cm (8x5in)
Cotton fabric A (color 1 for keypad): 7x10cm (23/4x4in)
Cotton Fabric B (color 2 for keypad): 7x10cm (23/4x4in)
Cotton Fabric C (for side control panel): 6x9cm (3x4in)
Cotton Fabric D (for bottom control panel): 11x6cm (5x3in)
Safety eyes: black, 12mm (½in) x 2
Metal teeth zip: white 15cm (6in)
Polyester toy filling
Stranded cotton: black and extra colors for detailing
Water erasable pen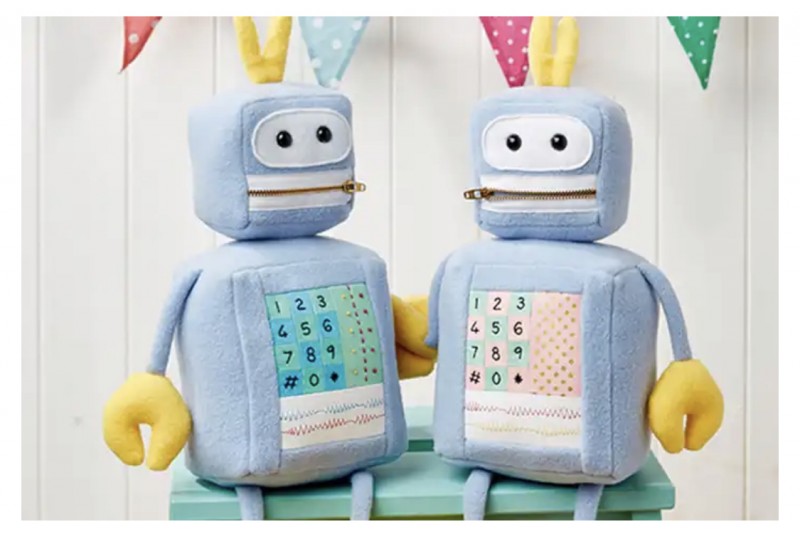 Get trendy sewing ideas for free
Are you looking for some amazing sewing craft ideas? Some super easy and beginner friendly patterns? Well, you are definitely in the right place as you will be learning a lot of DIY crafts here. Just click on that sign up button to get started.