How to Sew a Cross Body Zipper Tote
Hello friends. I have always seen this body tote and wondered if it is possible to make it myself. Then I came by the tutorial and was simply ecstatic. So, I went to work and came out with my own lovely tote. You all know me, I just have to share with you all. So, here is the tutorial for this lovely body tote to carry light stuff with you around and in a stylish way too!
Materials needed:
9 fabric strips 2 1/2'' x 9'' (for the tote exterior)
1 fabric rectangle 18 1/2'' x 9'' (for the tote interior)
1 rectangle of fusible fleece 18 1/2' x 9''
1 zipper 9'' or longer
2 pieces of twill tape or ribbon that are 1/2'' - 1'' wide and 2 1/2'' long (to make the strap loops)
60'' piece of rope, twill tape, or ribbon for the strap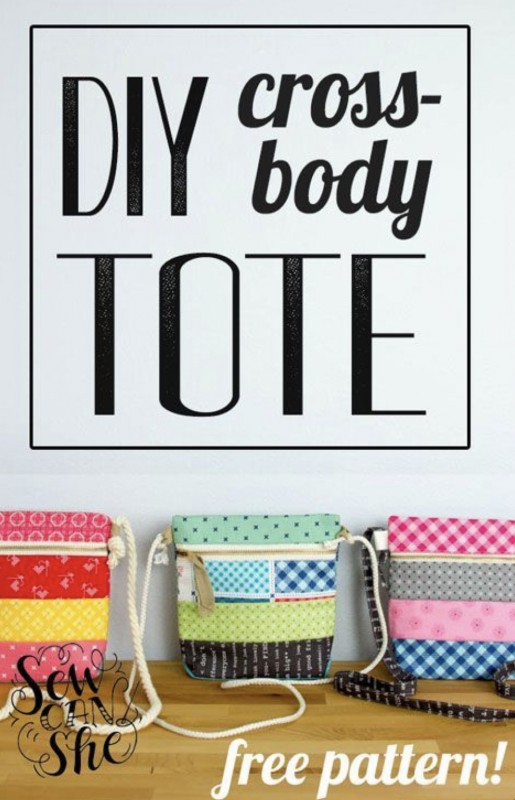 Get trendy sewing ideas for free
Are you looking for some amazing sewing craft ideas? Some super easy and beginner friendly patterns? Well, you are definitely in the right place as you will be learning a lot of DIY crafts here. Just click on that sign up button to get started.