How To Make a Pretty Shabby Pincushion
Hi there. We will make another of these lifesaving items in our vocation line today and know what? We are lucky to have the free tutorial for something so lovely it's almost surreal, coming out of a fairytale wedding yet it is simply our highly needed pin cushion. Yeah, an item that keeps your workspace litter free, organized and you safe from injuries and the confusion of misplaced pins and needles. Get the free tutorial below to make this exquisite yet functional piece yourself and even as a gift for others!
Materials needed:
– Small paper mache round box (keep the lid for another project),
– A small piece of ephemera (old paper) to cover the box,
– Fabric and fibrefill for the padded top,
– Rice or pellets,
– 4 large pearl beads for legs,
– A variety of ribbons and trim to decorate the box,
– All purpose glue and a paper glue.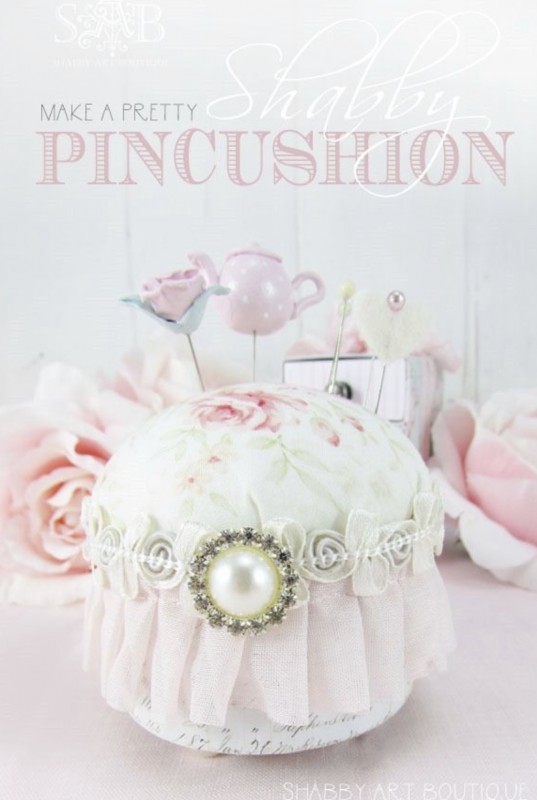 Get trendy sewing ideas for free
Are you looking for some amazing sewing craft ideas? Some super easy and beginner friendly patterns? Well, you are definitely in the right place as you will be learning a lot of DIY crafts here. Just click on that sign up button to get started.