The Ultimate Travel Bag
Hey friends. Have you been looking for something colourful, fun and at the same time useful to add to your day? Well we have got just the thing for you, This Ultimate Travel Bag is really practical because it is small but still allows you to carry all your important items while traveling with it's wide space and side pockets too. And you can get this design right here, just a simple click and you are ready to start your journey..
Materials needed:
Main fabric (for body of bag, pockets, carrying-strap pad)
Lining fabric
Coordinating fabric
Mesh fabric (for inner pockets): 1⁄2 yd
Foam stabilizer
11⁄2″ wide strapping (webbing): 51⁄4 yds
9″ x 5″ piece of fusible interfacing
3⁄4″ – 1″ wide hook-and-loop tape (Velcro): 6″
Zippers
Handbag zipper, 10″ (25.4 cm) or larger;
Handbag zipper, 20″ (50.8 cm) or larger
Double-slide handbag zipper
Two 11⁄2″ (3.8 cm) rectangle or triangle rings
One 11⁄2″ (3.8 cm) wide-mouth slider
Two 11⁄2″ (3.8 cm) swivel hooks
Acrylic base stabilizer
6 buttons
Thread to complement the main fabric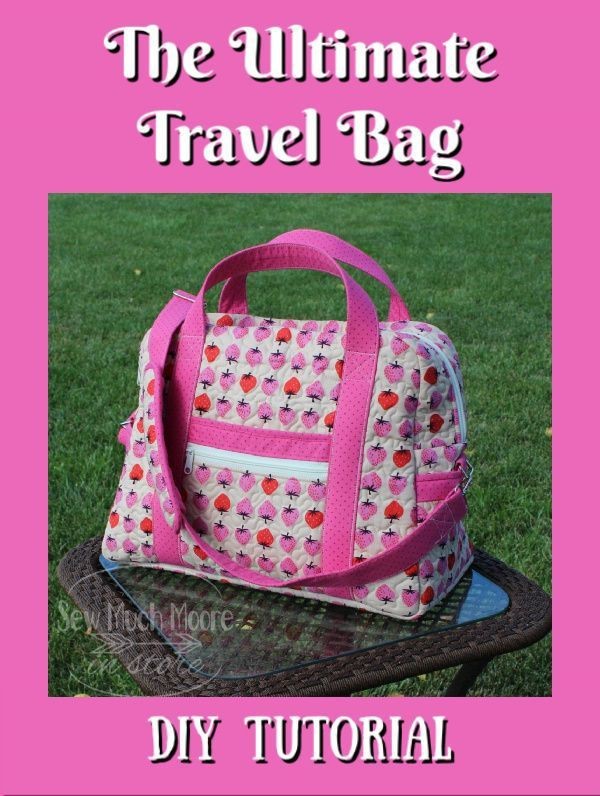 Get trendy sewing ideas for free
Are you looking for some amazing sewing craft ideas? Some super easy and beginner friendly patterns? Well, you are definitely in the right place as you will be learning a lot of DIY crafts here. Just click on that sign up button to get started.