How to Make a Weighted Blanket
Weighted Blankets are becoming more popular these days, simply because if it's therapeutic features. And with this free sewing pattern, you would learn how to sew one in just the right size for children and adults and avoid the high cost of readymade ones. Many people find a gentle touch which this blanket has to be comforting, so it's no surprise that weighted blankets are becoming popular. So make sure to give this project a try guys, it could really help those in need of it!
Materials needed:
1.5 yards of wide cotton fabric (Make sure you get WIDE fabric, not the regular bolts of cotton. You need enough to cut a 49 x 67 inch rectangle.)
2 yards of fleece OR 1.5 yards of extra wide fleece
poly pellets
thread
pins
scissors
kitchen or postage scale
disappearing pen (optional)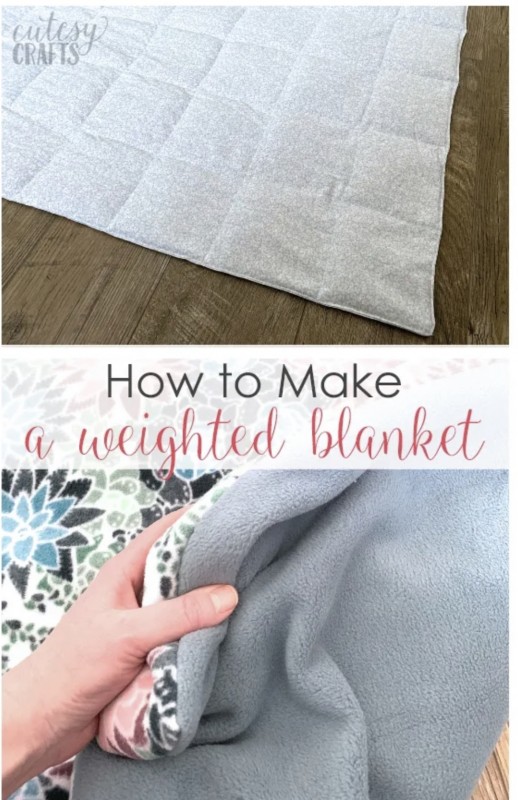 Get trendy sewing ideas for free
Are you looking for some amazing sewing craft ideas? Some super easy and beginner friendly patterns? Well, you are definitely in the right place as you will be learning a lot of DIY crafts here. Just click on that sign up button to get started.