DIY Leather Backpack Patchwork
This leather backpack is surely trendy, not so? It sure looks solid as it combines style with quality. I couldn't believe my luck when I saw the tutorial for this fashionable backpack. The naturalness of the leather lends much to its appeal for me and so, I went to work on it. It came out marvelous,making me decide to share this with my friends here. Now get up and get to work in adding this backpack to your sales stock!
Materials needed:
leather sewing machine;
sewing machine for lining sewing;
hardware installation press;
punchers;
scissors;
cutting knife;
ripper;
airbrush and red paint
universal glue;
tack and burr pocket reinforcer 9 mm;
adhesive tape for leather 0.5 mm and 1 cm wide;
gel pen on the skin for marking;
industrial threads for leather red;
a hammer;
lining;
bead needle;
two 25 mm buckles;
natural red leather in patches;
a carabiner with a ring for the clasp.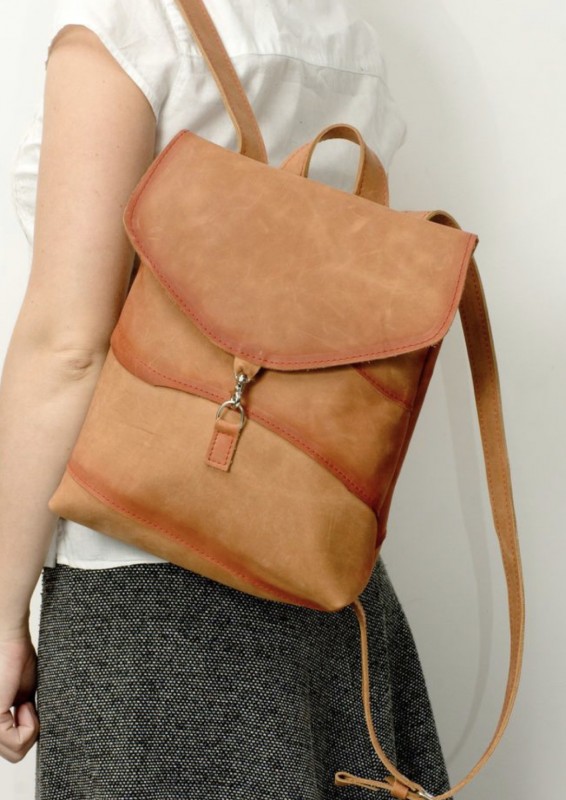 Get trendy sewing ideas for free
Are you looking for some amazing sewing craft ideas? Some super easy and beginner friendly patterns? Well, you are definitely in the right place as you will be learning a lot of DIY crafts here. Just click on that sign up button to get started.