Reusable Snack Bag
Hey guys. Today's free pattern is going to teach us how to stitch up a Reusable Snack Bagies and, not only are they cute, but they are the perfect, earth-friendly substitute for your typical snack storage! You can make these reusable bags in less than 30 minutes,the crumbs shake out easily or you can wash them in your dishpan to use over and over! Ready to make some? Simple. Just click on the link below and get started.
Materials needed:
2, 8" x 9" Rectangles of Cotton Quilting Fabric
2, 3" x 8" Scraps of Coordinating Fabric
2, 4" Pieces of Ribbon
2, 8" x 9" Rectangles of Polyurethane Laminate (PUL)
8" Piece of Hook and Loop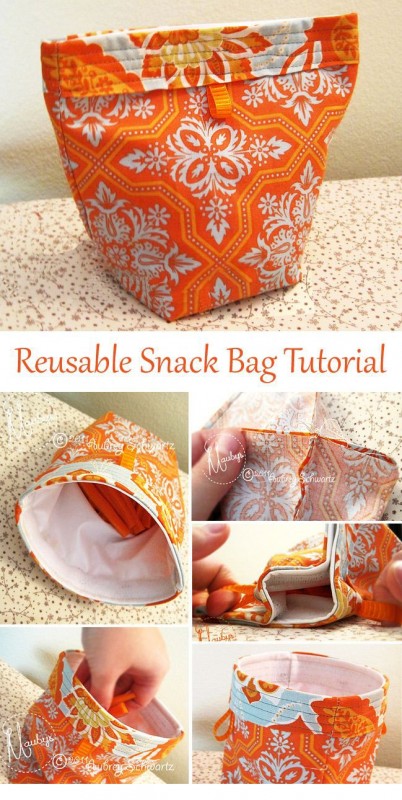 Get trendy sewing ideas for free
Are you looking for some amazing sewing craft ideas? Some super easy and beginner friendly patterns? Well, you are definitely in the right place as you will be learning a lot of DIY crafts here. Just click on that sign up button to get started.